Gamer setups are becoming more and more popular, turning from a dusty computer corners into full-fledged and stylized complexes. Computer games have long been not only for children; virtual recreation platforms have become available for all ages. Play sets are now comfortable, beautifully designed, and equipped with their own lighting. If you like to sit alone sometimes and play your favorite virtual games for fun and relaxation, then it's time to think not only about the stylish design of your play corner but also take care of your health. It is these special adjustable desks for computer games, working, or studying that can become the best ergonomic solution for every gamer.
The diversity of available models can make you get lost in the choice, but if you know your style, the number of monitors and other gaming accessories you need on the tabletop, as well as the size of the desk appropriate for your room, there is nothing difficult. But it's also important to remember about the budget you have. For example, a corner standing desk is a great solution for experienced players who care about all the aspects of successful and professional gaming and need much additional space for the rest of the essential things that will help to win and get higher results.
Ergonomic tables with electric height adjustment create the conditions where you are able to enjoy the game both sitting and standing. This feature is helpful for people who spend a lot of time in a sitting position. You can buy a table for standing, studying, and playing computer games, which has a sufficient range of tabletop height adjustment. A table with electric height adjustment allows you to change the position at the touch of a button from low – convenient for a child to high – more comfortable for playing or working while standing for an adult.
The use of standing tables for players, students, and office workers provides a number of advantages:
● Altering your working posture regularly helps prevent back problems.
● If you have back problems, standing at a high table for part of the day, rather than sitting at a standard table all day, can provide relief and aid in recovery.
● People of diverse heights can easily adjust their desks to meet their specific requirements, which is especially helpful for taller people to prevent slouching.
● The recommended choice for people who cannot sit a lot after back surgery.
● Suitable for players who are quite emotional during online games and require freedom, mobility, and sufficient ergonomics. After all, some players do not just play for fun but earn their living in this way. It turns out they can sit not for 1-2 hours but more than 5-7 hours a day. By balancing between sitting and standing mode, you can noticeably improve your physical and moral condition.
● Discomfort in the body is reduced by an average of 62%, and the number of injuries and diseases is halved.
● The use of adjustable standing desks by players reduces the physical space in the house or room while still allowing the player to use all the necessary gadgets and appliances when needed.
● A team of scientists from the University of Missouri found that the enzymes responsible for burning fat shut down when we sit. Playing or standing up helps to reduce weight. The combination of sitting and standing during the game brings health benefits and gives a better chance of winning.
The function of the desk in the gamer's room
Are you looking to learn about standing desk ergonomics?? In this complete guide, you'll learn all about the power an ergonomic standing desk has on your health and productivity. Moreover, you'll learn how to go about getting a sit-stand desk yourself so you can reap all the benefits that come with setting up an ergonomic workstation.
The top of a gaming desk often needs to accommodate two or even three monitors. In addition, a large dedicated keyboard, mouse pad, and the mouse itself with a special reinforced sensor. The table should have cable entries or at least a cover that will allow you to keep these confined spaces dominated by equipment and cables.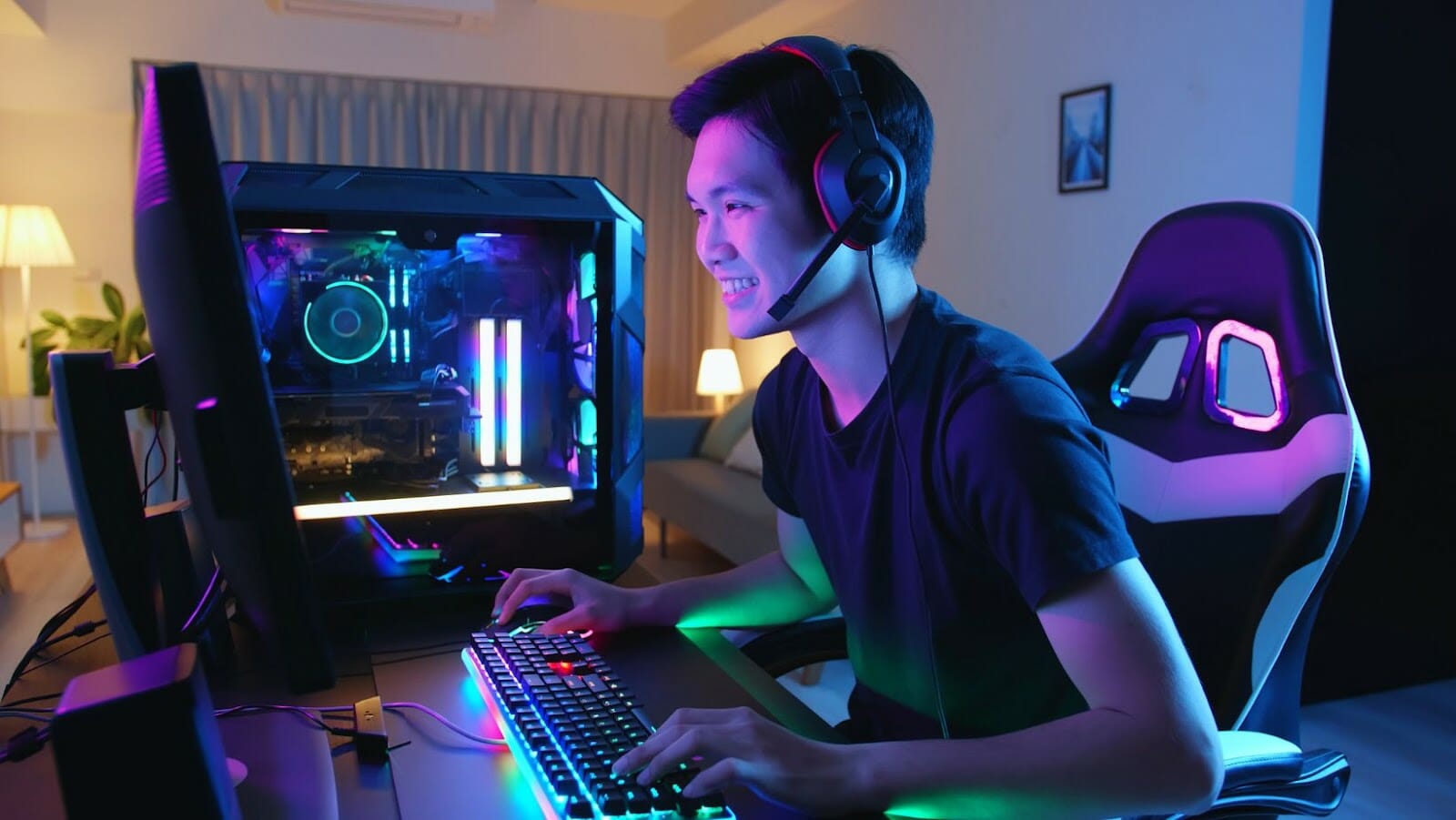 The professional gaming table has two additional handles: a drink holder and a headphone holder. If you need to place any other additional stuff you usually have at hand for comfortable playing, think about wider models of desks, like Corner Ryzer, V Ryzer desk, or even Solo Ryzer with the largest desktop available. If your room does not have enough space, you can buy the Economy Ryzer desk model and think about additional drawers or organizers.
How about a chair for the player
The second most important piece of furniture in the game room is, of course, a gaming chair equipped with a multi-level adjustment system. It's also worth investing in because its job is to support the player's spine and body position for many hours of gameplay.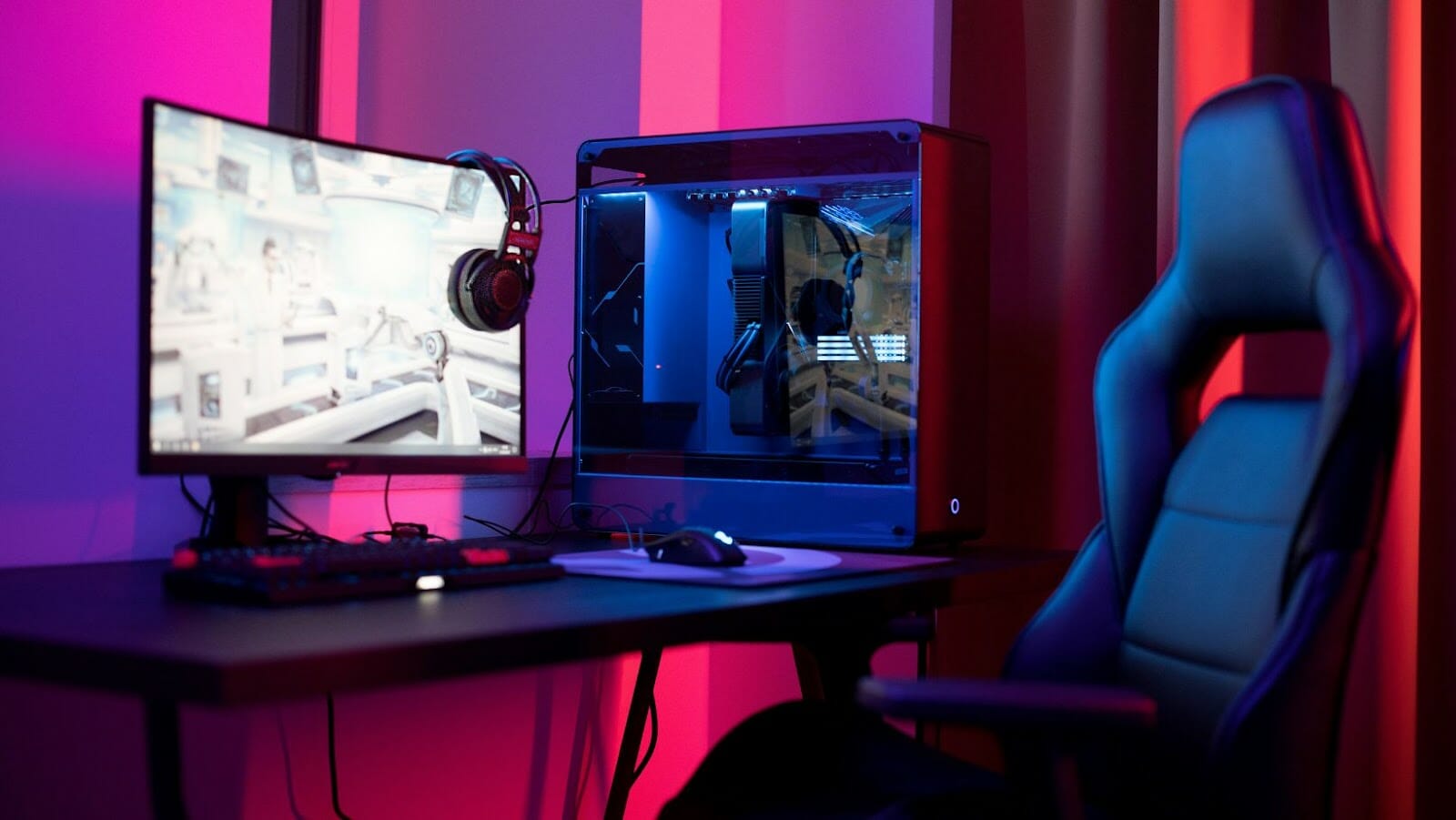 A gaming chair should be specifically profiled for the lumbar area, with adjustable armrests and headrest height. Make sure the armrests are made of soft plastic, which will allow you to comfortably change your position during the gaming process.